MAKE YOUR GARAGE LOOK AWESOME WITH OUR
AMAZING
GARAGE FLOOR COATING

SYSTEMS
GARAGE FLOOR COATINGS
BEAUTIFULLY DURABLE GARAGE FLOOR COATING
Premier Edge Concrete Solutions is proud to provide a wide selection of garage floor coatings so that you can find the perfect concrete coating color and design for your home. We'll work closely with you to create an experience that you will love!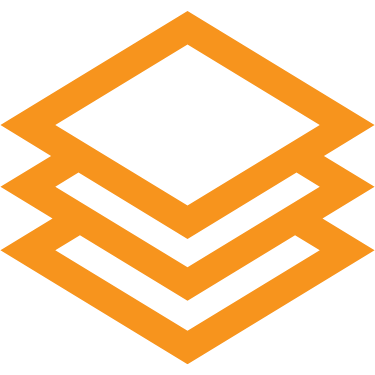 Durable Floors
Our floors can take an impact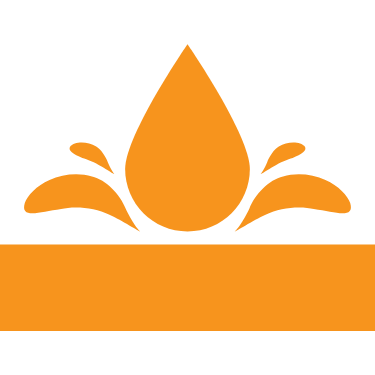 Chemical Resistant
Amazing defense against harmful chemicals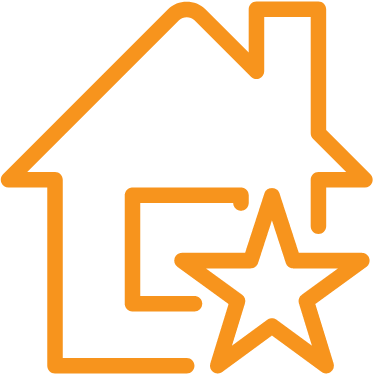 CURB APPEAL
Your garage will look better than ever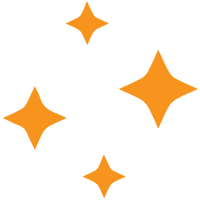 EASY MAINTENANCE
Our coating systems are super easy to clean and slip-resistant.
Get The Garage Floor You've Always Wanted.
Make your garage space as inviting and stylish as the rest of your home with a quality concrete coating from Premier Edge Concrete Solutions. Whether you're looking for something sleek and modern or an elegant classic, there's a range of finishes and colors to choose from that will make any space look stunning – all at an affordable price! These solutions are designed to last longer, so you can enjoy them without needing constant maintenance or repairs.
So why not explore what investing in garage floor coating could do for your home?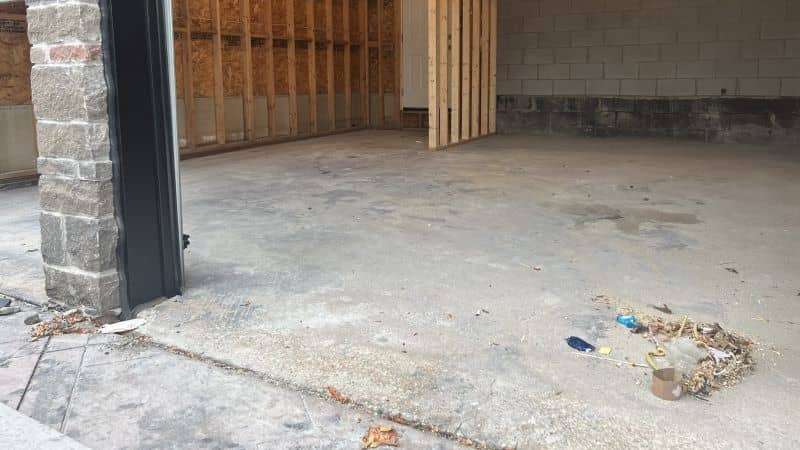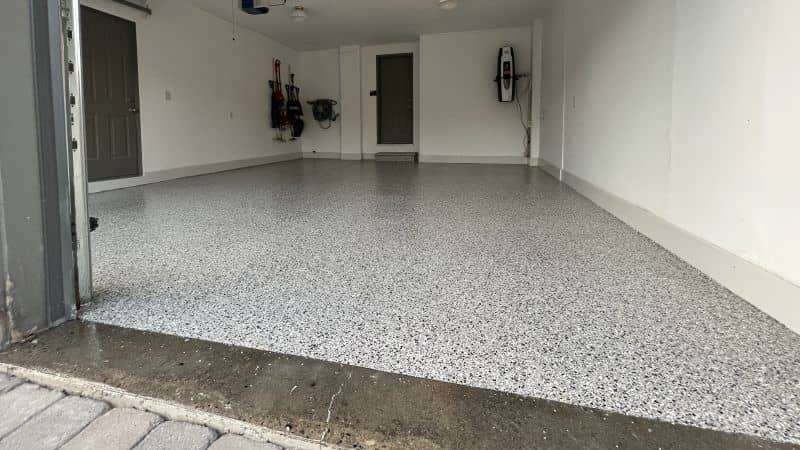 Why Get a Garage Floor Coating From Premier Edge?
Are you a homeowner wanting to spruce up the look and feel of your garage? Look no further than floor coatings from Premier Edge! These coatings give your garage a sophisticated, polished aesthetic that will turn heads and deliver unmatched protection against wear and tear, making it ideal for garages with heavy foot traffic or vehicles. A perfect blend of durability and style — what more could you ask for? Keep reading to learn about all the benefits of getting a garage floor coating from Premier Edge.
9 Reasons To Choose a Garage Floor Coating system From Premier Edge
Resistant to harsh chemical and oil stains.
Heavy-duty floor coating
Last 15 to 20 years or longer!
Quick installation.
Easy to clean.
Variety of colors & blends to choose from.
Completely slip resistant.
Your new floor requires very little maintenance.
Lifetime Warranty.
Give your garage floor that extra layer of protection with a garage floor coating. Not only will it keep the space looking great, but also help guard against dirt and damage so you can store all those things you care about without any worries.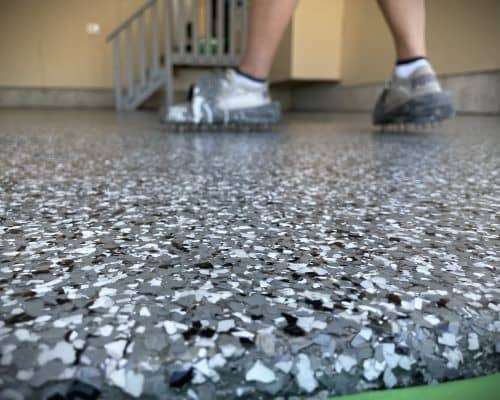 Is coating your garage floor worth it?
Protect your garage from all the wear and tear of daily use! Our epoxy garage floor system forms a protective layer on floor surfaces. No longer worry about nasty spills, stains, oxidation, or harsh chemicals – they can easily be cleaned away with our durable coating that seals the surface, so you don't incur expensive maintenance costs in the future.
How much does it cost to coat a garage floor?
Finding the right garage floor coating for your garage is an important consideration that requires careful thought. The cost of garage floor coatings can vary significantly. From as little as $1000 to over $3000, depending on factors such as concrete conditions and the size of your project.
In addition, the type of coating you choose can influence the overall cost; popular options like epoxy and polyaspartic floor coating come with unique characteristics and price tags. Ultimately, the best approach is to get a free consultation to determine the exact costs. With the correct information, you will be sure to find an option that fits your garage's needs and budget!
Why Is Epoxy Coatings Good for the garage floor?
Epoxy coatings are some of the best options for protection and convenience for your garage floor. They can last up to 20 years or longer with proper care and offer many benefits, such as durability and less time-consuming cleaning.
Not only that, but an epoxy garage floor coating looks excellent too! Instead of dealing with damage from oil or grime from your car, epoxy will keep your floor looking in great shape for a long time. So why wait? Get a quote today for an epoxy coating for your garage floor!
Take advantage of all the benefits of having a garage floor that is both beautiful and convenient at the same time. With minimal effort on their part, you'll be able to enjoy a durable and low-maintenance surface that can last a lifetime.
So let's get started today – contact our team to get in touch with professional installers who can help get your garage floor in perfect condition!
Get The Garage Floor Coating You Deserve.
Transform your garage floor with a durable and stylish epoxy coating! Our team of expert technicians can provide you with an easy-to-maintain surface that is resistant to stains, spills, and harsh chemicals.
Not only does it look great, but our services also offer considerable savings on future repairs or replacements–so why wait? Contact us now for more information about how we can makeover your home's garage space.
Call (616) 813-7962 to discuss your garage floor coating needs. We service 70 miles around the Grand Rapids area.
STANDING BEHIND
EVERY

PROJECT
STANDING BEHIND
EVERY

PROJECT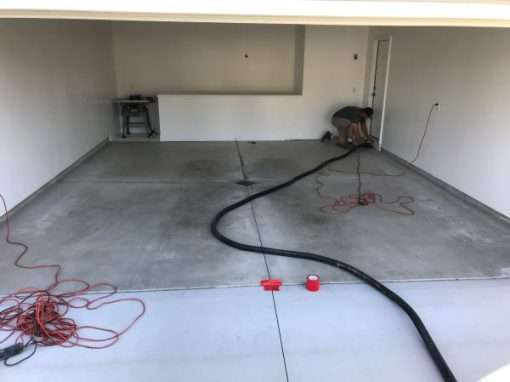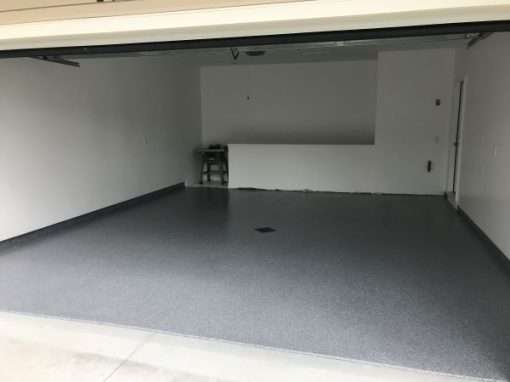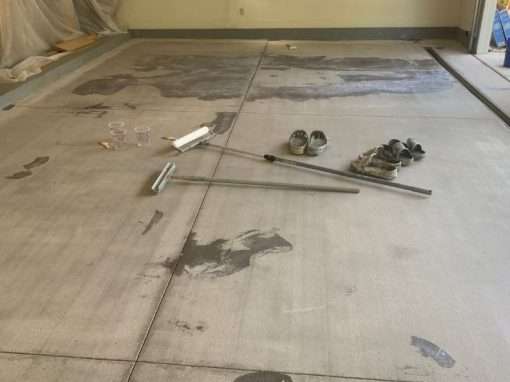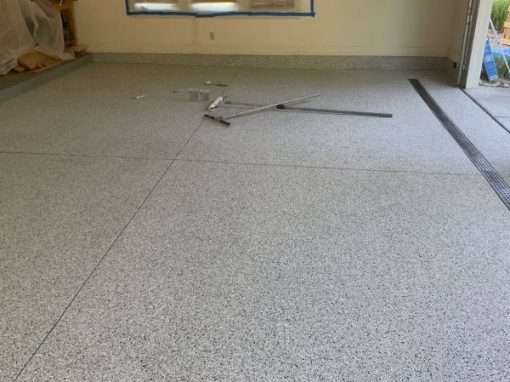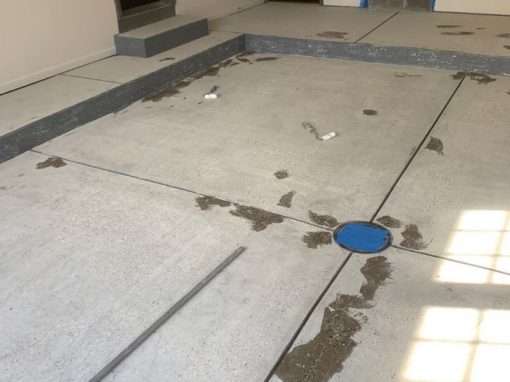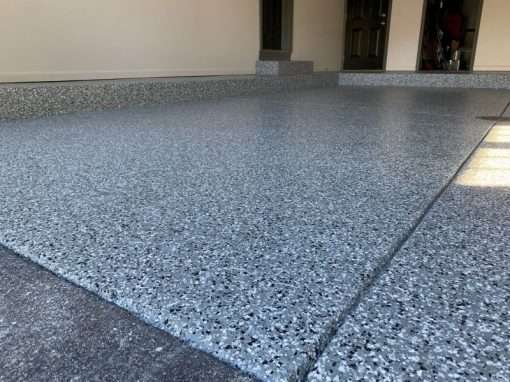 ⭐⭐⭐⭐⭐
WHAT OTHER
HOMEOWNERS

SAY
At Premier Edge Concrete Solutions, we understand that quality matters - the job has to be done right. Our certified technicians have years of experience and skill in delivering our concrete solutions so every customer receives unparalleled excellence each time they come our way!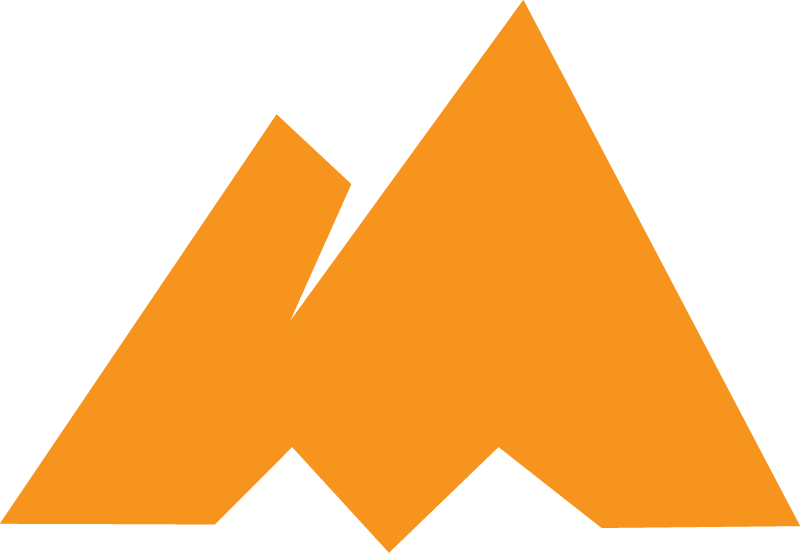 AMAZING Warranty
Premier Edge Concrete Solutions is committed to delivering quality work with a lifetime warranty on our concrete coating solutions - you can trust that any project, from residential floors to commercial spaces, will receive the floor coating application you desire while having peace of mind for years down the line.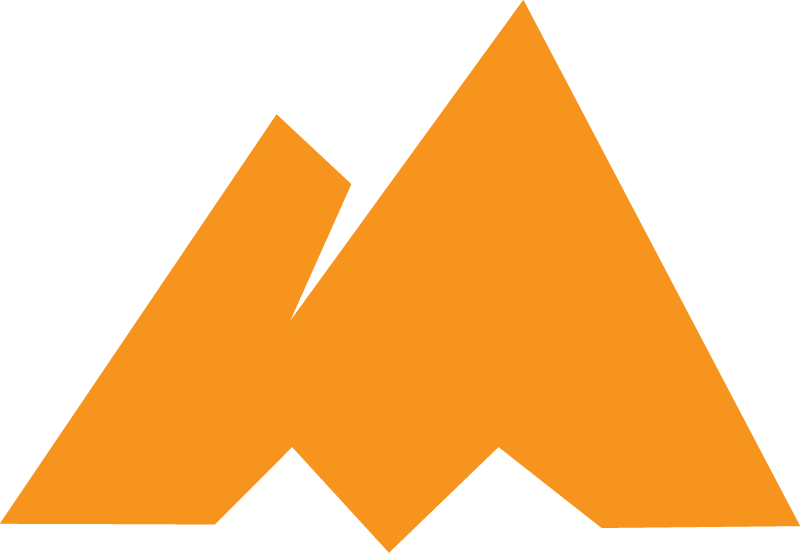 always Professional & Friendly
Our team is dedicated to taking meticulous care of your project and delivering superior results. We boast a top-notch customer service staff who are knowledgeable experts in their field, ensuring you receive the highest quality service available!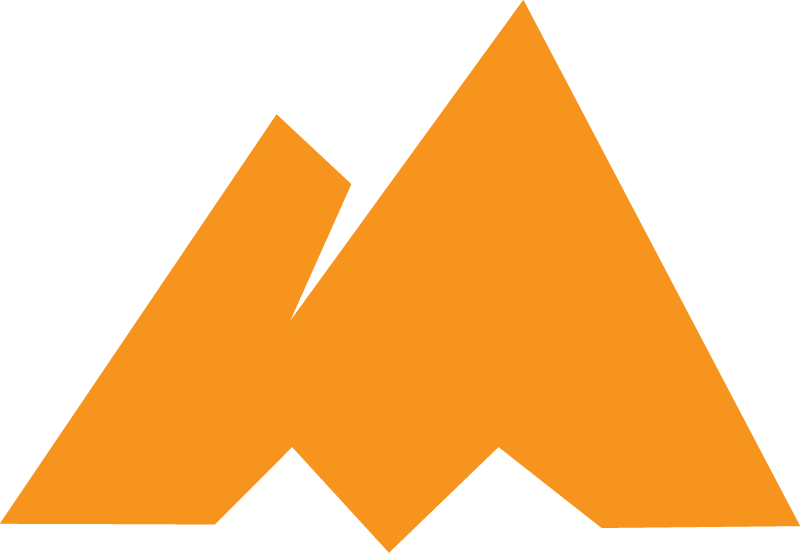 Installation Experts
Our experienced professionals will be with you all the way through, so there's nothing to stress over - just wait in anticipation until your stunning new floor is completed!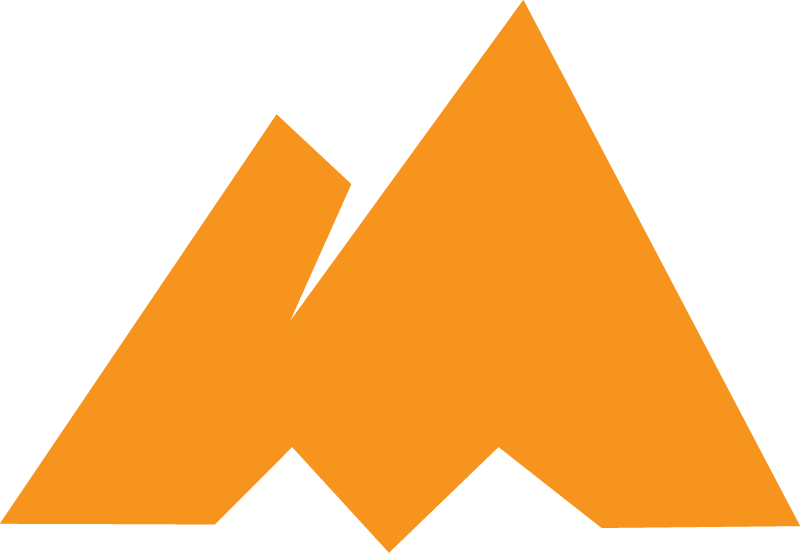 What to
expect

from

Premier Edge

fast quote
We know how crazy life can be. That's why we make our process super easy from start to finish.

scheduled
Time is our most precious resource. That's why we make our scheduling easy to work with and around your schedule.

satisfaction
One of our core values is to make sure every customer gets a smile on their face. We want you to 100% LOVE the decision you made
AREAS WE SERVE
Commercial and Residential Concrete Floor Coating Systems In The Following Areas:
Grandville, MI
Kentwood, MI
Walker, MI
Belmont, MI
Lowell, MI
Sparta, MI
Allendale, MI
Holland, MI
Grand Haven, MI
Muskegon, MI
Wayland, MI
Sparta, MI
Coopersville, MI
Norton Shores, MI
Dorr, MI
West Olive, MI
Prompt, Professional Service, Guaranteed.
TRANSFORM YOUR SPACE TODAY!